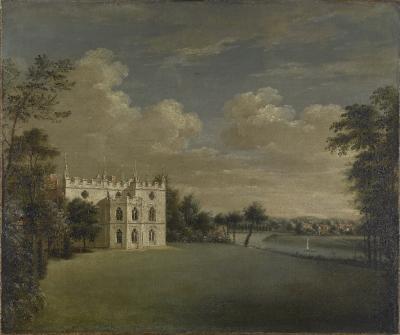 The database will include a record of all of the art and artifacts from Horace Walpole's collections, some of which are now in the Lewis Walpole Library's collections. Images, descriptions, provenance information as well as the locations of the pieces within Strawberry Hill are included. While many of the items in the database are not from this library's collection, a number of the library's miniatures, paintings, drawings, texts, and decorative arts can be found here.
Finding materials in the Lewis Walpole Library collections in Horace Walpole's Strawberry Hill Collection:
To limit a search to items in the library's collections, click on Advanced Search, enter "Lewis" in the field next to Provenance, and click the Search button. To look for something more specific, also enter any other information you want to search for in the appropriate field, and click the Search button.