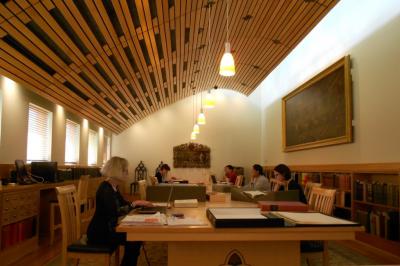 The library offers a variety of fellowships and travel grants to support research focused in the library's rich collections of eighteenth-century materials.
Visiting Fellowships and Travel Grants for scholars pursuing postdoctoral or advanced research as well as doctoral candidates at work on a dissertation.  
Summer Fellowships for Yale graduate students engaged in or preparing for dissertation research. 
The Charles A. Ryskamp Travel grant for Yale seniors engaged in or preparing for senior essay research. 
Self-catering accommodation is available to visiting researchers in an adjacent historic house belonging to the library.
For further details on individual fellowship programs click on the links above for each.