Instructional Services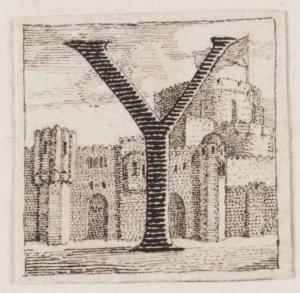 Classes
Individual Class Sessions
The library welcomes visits by undergraduate and graduate classes from Yale and other institutions.
Members of the staff are available to work with faculty and teaching graduate students to develop and arrange special sessions to present materials on individual topics or in particular formats and to talk to students about the collection. Members of the library staff are happy to assist instructors in identification and selection of appropriate collection items for presentation in class.
Classes provide students with an opportunity for a hands-on introduction to eighteenth-century primary source materials.
Flexible teaching options:
Faculty and/or teaching graduate student-led class sessions
Guest-lecturer-led class sessions
Faculty and staff  (Librarian and/or Curator) co-taught sessions
Staff-led introduction to relevant Lewis Walpole Library collection materials by Librarian and/or Curator
Curator-led tours of the current exhibition (Please note the next exhibition will open in the autumn of 2019)
All teaching spaces are equipped with a wireless internet connection and can be equipped with a large electronic screen for digital presentations. 
---
The Reading Room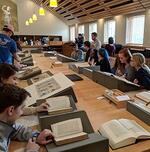 accommodates up to 20 students
the largest table surface for presentation of collection materials 
---
The classroom
accommodates up to 24 students (lecture style)
can be configured for small seminars or larger lecture-style classes
includes display rail around the perimeter for matted and framed graphic works
---
The New Library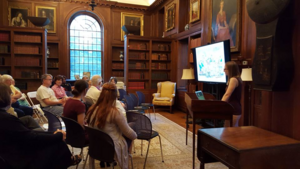 accommodates up to 30 students (lecture style)
best suited for small presentations with few collection items, lectures, or conference-style speaker/audience configuration
ca. 1928 wood-panelled room with soft furnishings and book cases. 
We are also happy to arrange transportation for classes between New Haven and Farmington. 
In-Class Instruction Sessions on Campus
Members of the staff are available to come to class on campus to talk to students about the library and its holdings relevant to the particular course. Presentations introduce students to the library's collections as a source of material they can draw upon for their research and course assignments.
For further information or to schedule a class visit, contact Susan Walker, Head of Public Services, at susan.walker@yale.edu, 860-677-2140