Welcome
At the library....
The Twenty-Fifth Lewis Walpole Library Lecture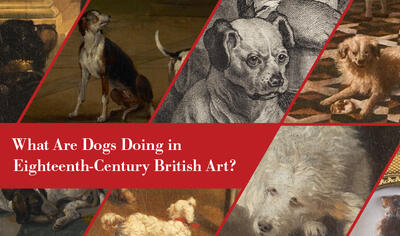 Thursday, October 13, 2022 5:30 PM
What are dogs doing in eighteenth-century British art?
Thomas W. Laqueur
Helen Fawcett Distinguished Professor of History, Emeritus,
University of California, Berkeley.
Yale Center for British Art Lecture Hall
1080 Chapel Street, New Haven
Prof. Laqueur will be speaking about the ways in which dogs mediate human sociability and more specifically about how they function formally in art to bind together the various elements– human and material– of an image. He will discuss images of dogs in the studies of scholars, like portrait of Walpole and his dog in the Library at Strawberry Hill, and move on to a discussion of the various contexts in which it might be understood: from the paintings of Carpaccio and Rubens to the eighteenth century and beyond; dogs in eighteenth century British art from Hogarth's "Self Portrait" to the many family scenes of the period; and then more generally dogs in art as they constitute part of a symbolic system– world making and critical in our social cognition. A short coda on interpreting Balak,  the most famous dog in Hebrew literature, in the Isreali Nobel Prize winning novelist Shmuel Yosef Agnon's greatest novel–Only Yesterday– will get us back to Walpole in his study and the question the lecture poses: what are all those dogs doing in Eighteenth Century British art?
---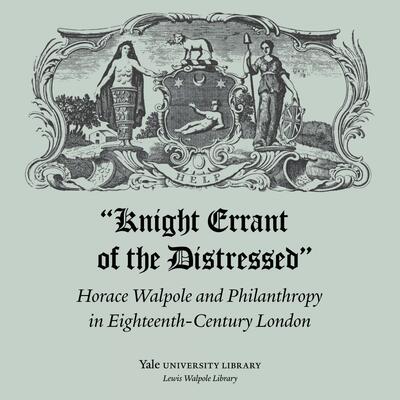 The library is thrilled to announce the opening of its new exhibition, "Knight Errant of the Distressed": Horace Walpole and Philanthropy in Eighteenth-Century London, curated by Dr. Andrew Rudd, Senior Lecturer, English Department, University of Exeter. This exhibition uses images, manuscripts, artefacts and extracts from publications and correspondence to situate Walpole within the burgeoning philanthropic culture of his age. It reveals Walpole's secret giving to prisoners and other good causes and examine the principles which underlay his philanthropy. A main aim of the exhibition is to stimulate discussion about philanthropy today. 
The exhibition opens Wednesday, May 11 and is open to the public every Wednesday from 2-4:30 PM, no appointment needed. 
And for those unable to visit in person, you can view the online version of the exhibit here: https://onlineexhibits.library.yale.edu/s/knighterrant/page/intro
*Please be aware there are still Covid Protocols in place for visitors. Requirements for visiting the exhibition gallery can be found on our Exhibitions page.