Frequently Asked Questions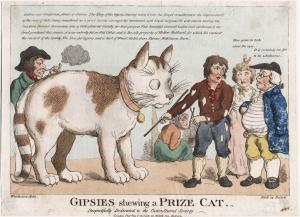 Who was Lewis Walpole? There was no one called Lewis Walpole (at least, not here). The name of the library refers to Wilmarth Sheldon Lewis, and his wife, Annie Burr Lewis, whose collection of eighteenth-century books, manuscripts, graphic works, and decorative arts, many of which had belonged to Horace Walpole, was bequeathed to Yale University. More information about the Lewises and the history of the Library
So who was Horace Walpole?  Horace Walpole was the youngest son of Sir Robert Walpole, England's first Prime Minister, and was known as an author, politician, collector, antiquarian, and letter-writer. Walpole lived from 1717-1797, and his many letters were collected, transcribed, annotated, and published by W.S. Lewis in the 48-volume Yale Edition of Horace Walpole's Correspondence, now available electronically  Walpole's house, Strawberry Hill in Twickenham, England, was built in the gothic style and housed his collection of books, (some of which he wrote, and some of which he printed at the Strawberry Hill Press on the grounds), manuscripts, prints, paintings, decorative arts, and antiquities. The collection was dispersed, largely in a sale of 1842, and to see many of these items on the Strawberry Hill Database
Can anyone just come to the library? Anyone over the age of 12 (those 12 -16 must be accompanied by an adult) who wants to to see the current exhibition or to have a tour of the inside of the library may come during the Library's public hours 2-4:30 on Wednesday afternoons or by appointment at other times. Information about exhibitions;  tours; and Information for Researchers
Who is eligible to apply for a Fellowship or Travel Grant?  There are a number of different Fellowships and travel grants offered by the library. Graduate students engaged in doctoral dissertation work, junior scholars, senior scholars, those with academic affiliations and those without–all are eligible to apply for a visiting fellowship or travel grant. Yale graduate students at or preparing for the dissertation stage of their work may apply for the Summer Fellowship for Yale Graduate Students. There is also the Ryskamp Trave Grant intended specifically for Yale seniors. Details about Fellowships and Travel grants
How do I get to the library?  The easiest way to get to the library is by car as public transportation options are limited. Members of the Yale community are encouraged to contact the library for assistance in arranging transportation to the library. Directions to the library
Are you open in the evening or on weekends?  No. The library is only open during the day, Monday 9:30 a.m. - 4:45 p.m., and Tuesday through Friday 8:30 a.m. - 4:45 p.m. 
Can we rent the place for a private function?  No. The library building and grounds are not available for private rental.
Can I take photos of the collection materials?  Yes, for study use only. The library's photography policy has recently changed, and we now allow researchers to take their own images of collection materials, for study use only. This is offered on an experimental basis. Any images required for publication must be provided by the library for that purpose.
Can I take photos of the buildings and grounds?  Yes, but permission must be obtained from the Librarian for photography within the building, and other restrictions may apply.
Who can stay at the Timothy Root House?  Fellows, Travel Grant recipients, and Master Class participants may stay at the Timothy Root House for the duration of their research period at the library. If a reader who is not a Fellow or an invited consultant wishes to apply for residency at the Root House, he or she will need to provide a professional reference in advance of arrival. The offer of accommodation is made to support research here, and it is expected that the reader will use this library throughout his or her stay for up to one week on a space available basis. Researchers staying at the Root House must plan to arrive during library hours, Monday 9:30 am - 4:45 pm, and Tuesday through Friday, 8:30 am - 4:45 pm. No family or friends may stay in the Root House without express written permission of the Librarian. There is no charge for staying at the Root House.
Can I still sign up to attend a Master Class even if I'm not a Yale student?  Probably. Most Master classes at the Library are intended for graduate students, and priority is given to those enrolled at Yale University; however, Master Classes are increasingly offered to graduate students from other universities upon application. Some Master Classes are open to a broader community. See the description of each Master Class for information about who may attend. Master Classes information 
May I bring my students to the library for a class session? Will you come to my class and talk about the library and its relevant collections?Answer: Yes! Library staff are very happy to work with you to tailor a class session and to assist you in selecting collection materials to meet your curricular goals. Information about class sessions
What is that little red house on the property?  The little red house was built in the eighteenth-century by Thomas Curricomp, a Tunxis Indian in Farmington. It is now called the William Day Museum of Indian Artifacts and houses prehistoric lithic materials found on the Farmington property. The museum was closed in 2005. Information about the Day Museum 
Is everything in the collection cataloged on Orbis or Finding Aids? No. Efforts are ongoing to catalog the collection in its entirety in Orbis and Yale's Finding Aid Database, but there are still parts of the collection that can only be found using card catalogs here at the Library or using other printed or electronic indexes or in-house finding aids. Information about finding collection materials. For questions about specific holdings, email the library at walpole@yale.edu or phone 860-677-2140.
Why can't I find something I'm looking for in the Digital Images Collection?  Not everything from the collection has been digitized. For some of the items in the Digital Images collection metadata is still minimal, so even if something is included, a search for a subject or person's name may not yield results. Information about searching the digital image collection. Some items have been digitized but their images not loaded yet. Be sure also to search for visual materials in Orbis, Yale's Library catalog, which includes links to images in the Digital Images Collection. Information about searching Orbis 
I have some tags or suggestions about an image. How can I provide them to you? To provide feedback on individual images on the digital images collection, please contact us by email, phone, fax, or mail.
Is it possible to provide feedback on a specific item, collection, or the whole site?  Yes. We welcome feedback. To provide feedback on individual items please use the contact information at the top of this page to reach us by email, phone (860-677-2140), fax (860-677-6369), or mail (The Lewis Walpole Library, P.O. Box 1408, Farmington, CT 06034).
How do I find other digital collections related to the British eighteenth-century studies? The British Eighteenth-century Studies Electronic Resources study guide has links to other related digital collections, some of which are freely available over the web and some of which are available only by subscription to Yale researchers.
Where else can I find out about what's going on at the library? The library lists news and events on the main page of its website as well as on the News page and includes more details on the appropriate page within the site. Announcements are also made on the Library'sFacebook page at: TheLewisWalpoleLibrary, Twitter @LewisWalpoleLib, via the Yulib listserv (internal to Yale), and frequently on broader scholarly and other library listservs and by email distribution. Exhibitions are posted on the Farmington Patch Bulletin board. Recent Antiquarian Acquisitionsare announced on the blog of that name, and it is possible to subscribe to an rss feed so new blog posts are automatically sent to you.
Are you on Social Media? Yes, some. You can follow us on Facebook TheLewisWalpoleLibrary, Twitter @LewisWalpoleLib, Pinterestlewiswalpolelib, and Tumblr lewiswalpolelibrary.
How do I get on an email list for future announcements? Send a request with your name and email address to us at walpole@yale.edu.