Public Transportation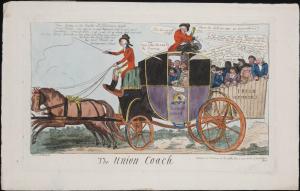 There is no public transportation directly to the Lewis Walpole Library or connecting the library with the Yale New Haven campus.
The Library is not within walking distance from any train or bus station. 
Library car from station or depot: When you make your plans to come to the Library, let us know how you plan to get here, and when and where your train will arrive. We may be able to have the Lewis Walpole Library car meet you at the station and drive you to the Library. If we are not able to meet you, you should make arrangements for a taxi, Uber, or Lyft to meet you at the station and bring you to the Library.
It is essential that you plan to arrive during the Library's open hours. We will not be able to meet anyone arriving after 3:30 pm or on weekends. 
Take the train to Berlin, CT.
From New Haven: The Hartford Line train is the easiest, most frequent, and least expensive way to get to the Library from New Haven by public transportation. Pick it up at Union Station or State Street Station in New Haven, and get off at Berlin, CT. 
From New York City: An Amtrak train from Penn Station or Metro North train from New York's Grand Central Station to New Haven's Union Station, and change to the Hartford Line or Amtrak "Shuttle" train service which stops in Hartford en route to Springfield, Mass.
Take the bus to Hartford or Farmington
 Megabus now offers service to Hartford, including service between New Haven and Hartford.
Airports
From Bradley International Airport in Windsor Locks, CT
The 30-Bradley Flyer bus route provides semi-express direct bus service between Bradley International Airport and  the Connecticut Convention Center and Union Station in Hartford. The trips operate approximately hourly between downtown Hartford and all the terminals at the airport, seven days a week. 
From John F. Kennedy International Airport in New York
There are several options:
A shuttle from JFK to Penn Station, then Amtrak to Hartford, then a taxi/uber to Farmington. https://www.amtrak.com/home
A shuttle from JFK to Grand Central and then Metro North to New Haven, then a the Hartford Line train to Berlin.
Connecticut Limo has a bus shuttle from JFK to a drop off in Farmington not far from here. http://www.ctlimo.com/