Research
Information for Researchers: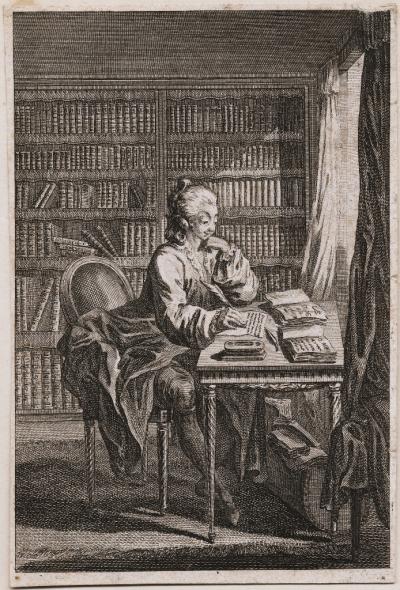 The Lewis Walpole Library reading room will be closed to users at least through January 4.
In response to public health conditions, Yale Library will close all library buildings and spaces to library users at the end of day Tuesday, November 24. If health and safety guidelines permit, libraries will reopen to users who are authorized to be on campus January 5, 2021.
While library buildings are closed, staff will continue to work remotely and on-site to support Yale teaching and research. 
Library staff continue to provide research consultations, workshops, library instruction, and access to electronic resources online. 
Although at this time we may not accommodate on-site research, our first priority remains to fulfill requests that support Yale teaching and research, and the LWL staff continue to support all research remotely. Directions to the library
The Lewis Walpole Library is a non-circulating, closed-stack library. All material in the library must be handled with great care. Reading privileges are granted to registered readers, subject to the following:
AEON: The library has recently implemented the use of Aeon, a workflow and materials control software designed for special collections libraries and archives, through which readers register, sign a use agreement, and request materials for use in the Reading Room. For more information please see the Guide to Using Special Collections at the Yale University Library.
All library users are required to register online to use the reading room and the collections. Register or access your Aeon account
Requests for Lewis Walpole Library collection material for use in the Reading Room should be made through Orbis (orbis.library.yale.edu) For more information about requesting material, including requests for items not yet cataloged in Orbis, please see the Guide to Using Special Collections at the Yale University Library. You will see there instructions for requesting uncataloged material directly through a "New Request Form".
As part of the registration process readers must read and agree to the "Yale University Library User Agreement for Special Collections". This agreement includes important information about the reproduction, publication, and security of collections as well as terms and conditions for in-person use of materials in a special collections reading room and a non-disclosure agreement. This agreement governs the use of the Lewis Walpole Library Reading Room and collection materials.