ISECS Congress 2019 (July 14-July 19, 2019)
Scholarly Editing Symposium (Sept. 21, 2019)
Trial by Media Mini-Conference (Oct. 4, 2019)
The Lewis Walpole Library at ISECS Congress 2019, Edinburgh
The Lewis Walpole Library is delighted to support the ISECS Congress 2019, being held Sunday, July 14 through Friday, July 19 in Edinburgh. The Library is sponsoring the grand reception and two panels. Look for us also at the Publishers' Showcase in McEwan Hall where we will have a table along with Yale University Press who will be featuring the publications from the Lewis Walpole Series in Eighteenth-Century Culture and History. See you in Edinburgh!
Monday, July 15, 6 PM to 8 PM
All congress attendees are invited to the Grand Reception in the stunning Grand Gallery at the National Museum of Scotland, Chambers Street, just a few minutes' walk from the university. Doors open at 7 pm and wine and canapes will be served to the accompaniment of traditional Scottish pipers. 
PANELS
Session 5, Panel 133 - Gothic Horrors, Catholic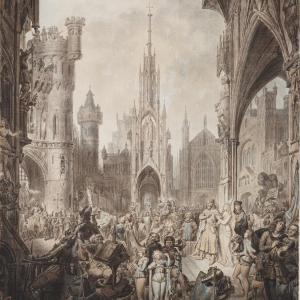 Undertones, and Political Caricature: Archival Riches of the Lewis Walpole Library
10 to 11:45 am
Chair: Stephen Clarke (University of Liverpool)
Dale Townshend (Manchester Metropolitan University) Catholicism and the early Gothic Revival
Misty Anderson (University of Tennessee, Knoxville) Staging The Mysterious Mother
Elizabeth Denlinger (Carl H. Pforzheimer Collection of Shelley and his Circle, New York Public Library) The Half-Extinguished Light: Looking to Gothic Art to Illuminate Frankenstein
Claire Grogan (Bishop's University) The Challenges of Political Caricature: Identifying the women in Contrasted Opinions of Paine's Pamphlet (May 26 1791)
 
Session 15, Panel 479 - Visual and Literary Topography
2 to 3:45 pm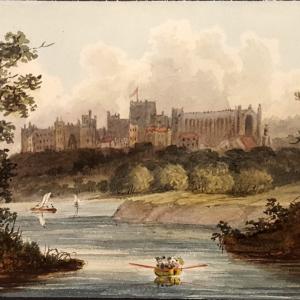 Chair: Cynthia Roman (The Lewis Walpole Library, Yale University), 2 to 3:45 pm
Dana Arnold (Art History, Art History and World Art Studies, The University of East Anglia) "Through a Glass Darkly:" the Visual and Verbal Topographies of a Sensory Aesthetic
Stephen Bending (Director, Southampton Centre for Eighteenth-Century Studies, Director MA Programmes, English Department, University of Southampton) Walpole's Pleasures: Topography and
fantasy at Strawberry Hill
Matthew Sangster (Lecturer in Eighteenth-Century Literature and Material Culture, University of Glasgow) Collaborative Versions of the British Metropolis
Jennifer Johnson (Junior Research Fellow, St John's College, Oxford) William Gilpin's Picturesque Composition and Twentieth-Century Abstraction
 
---
Scholarly Editing of Literary Texts from the Long Eighteenth Century
Saturday, September 21, 2019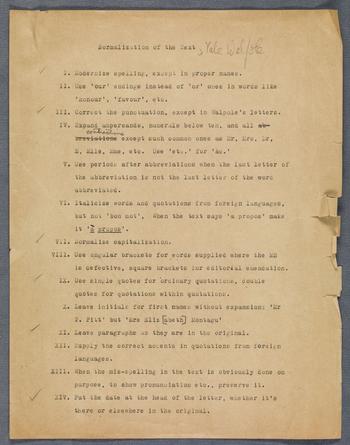 9:15 am to 3:00 pm
The Graduate Club
155 Elm Street
New Haven, CT 06511
This program has emerged from the preparation of the forthcoming exhibition, Rescuing Horace Walpole: the Achievement of W.S. Lewis, which will be on view at the Lewis Walpole Library September 2019 – March 2020. The exhibition addresses the scope and function of Lewis's collecting and the way it fed into the editorial project of the Yale Edition of Horace Walpole's Correspondence (1937–83), of which he was General Editor. Given Yale's association with the recently completed edition of the works of Samuel Johnson (1958–2018) and the ongoing work of the Yale Edition of the Private papers of James Boswell (1950―), it is an appropriate venue for a symposium on the editorial issues and the future of scholarly editions of the collected works and correspondences of British writers from the long eighteenth century.
The impact of digital resources, issues of funding and readership, and the fact that there are several major editions just reaching completion and a number just commencing, make this a fitting time to reflect on the history, present state and future prospects of these editions. Approaches to use of copy text, attribution, normalization of text, levels of annotation and comprehensiveness of indexing, have varied over time and between (and in some cases within) editions. New editions are being planned making use of digital technology that was never available to the Yale Walpole, and only became available to more recent editions for their later volumes. The editions now being planned for the Cambridge Aphra Behn and the Oxford Pope will have these resources available to them from their inception.
Scholarly editions are fundamental to the development of scholarship for their respective authors, and their shelf-life is far longer than for many other academic texts. They provide the authoritative and annotated text to which readers and scholars ultimately refer, and the research required to produce them often results in the discovery of additional manuscript material or other bibliographical evidence, and the reconsideration of questions of attribution. This symposium will provide an opportunity to consider their past achievements, current issues in methodology and production, and their future prospects.
The program will consist of two panels of three speakers each; all but one of whom are General Editors of their respective editions. The speakers will prepare presentations of 25 minutes each, leaving the remaining 30 minutes of each panel session for questions and answers and discussion.
---
Trial by Media: the Queen Caroline Affair
Friday, October 4, 2019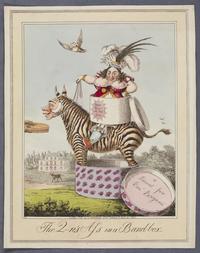 Yale Law School
127 Wall Street
New Haven, CT 06511
Presented in connection with the exhibition on view at the Lillian Goldman Law Library.
More details to follow.
Monday, October 28, 7 pm
Rescuing Horace Walpole: The Achievement of W.S. Lewis
by Stephen Clarke
Exhibition Lecture
Lewis Walpole Library, Farmington