Lectures & Conferences
The Twenty-Fifth Lewis Walpole Library Lecture -
POSTPONED–Please note that this program is postponed. We apologize for the inconvenience. Watch this space for the announcement of the new date.
Wednesday, April 1, 2020, 5:30 pm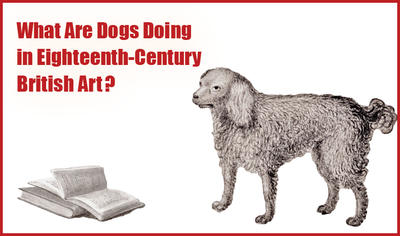 What are dogs doing in eighteenth-century British art?
Thomas W. Laqueur
Helen Fawcett Distinguished Professor of History, Emeritus,
University of California, Berkeley.
Yale Center for British Art Lecture Hall
1080 Chapel Street, New Haven
Prof. Laqueur will be speaking about the ways in which dogs mediate human sociability and more specifically about how they function formally in art to bind together the various elements– human and material– of an image. He will begin with the portrait of Walpole with his dog in his study that serves as the poster image for this lecture and move on to a discussion of the various contexts in which it might be understood: dogs in the studies of scholars from the paintings of Carpaccio and Rubens to the eighteenth century and beyond; dogs in eighteenth century British art from Hogarth's "Self Portrait" to the many family scenes of the period; and then more generally dogs in art as they constitute part of a symbolic system– world making and critical in our social cognition. A short coda on interpreting Balak,  the most famous dog in Hebrew literature, in the Isreali Nobel Prize winning novelist Shmuel Yosef Agnon's greatest novel–Only Yesterday– will get us back to Walpole in his study and the question the lecture poses: what are all those dogs doing in Eighteenth Century British art?
---
Thomas Laqueur is Helen Fawcett Distinguished Professor of History, Emeritus at UC Berkeley. He has written on the history of sexuality, of death and commemoration, of religion, and of human rights and humanitarianism.  His most recent book is The Work of the Dead: A Cultural History of Mortal Remains. Laqueur is a regular contributor to the London Review of Books, The Three Penny Review and other journals. He is currently writing a series of essays each organized around what dogs are doing in canonical works of art by among others Giotto, Piero di Cosimo, Titian, Durer, Veronese, Valasquez, and Goya among others as well around other images and artifacts—paw prints on Babylonian cuneiform tiles and Neolithic rock painting. 
https://history.berkeley.edu/people/faculty/emeritus/thomas-w-laqueur
---
Artful Nature Exhibition Evening Talk
POSTPONED–Please note that this program is postponed. We apologize for the inconvenience. Watch this space for the announcement of the new date.
Wednesday, May 13, 2020, 7pm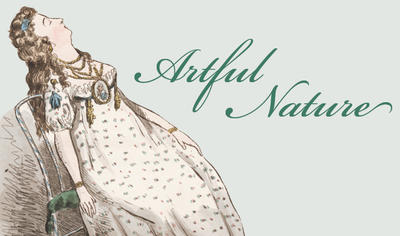 by Amelia Rauser, co-curator, Professor of Art History, Franklin & Marshall College
and
Laura Engel, co-curator, Professor of English, Duquesne University
Lewis Walpole Library, 154 Main St. Farmington, CT
A talk in connection with the library's Spring 2020 exhibit, Artful Nature: Fashion and Theatricality. Between 1770 and 1830, both fashionable dress and theatrical practice underwent dramatic changes in an attempt to become more "natural." And yet this desire was widely recognized as paradoxical, since both fashion and the theater were longstanding tropes of artifice. In this exhibition, we examine this paradox of "artful nature" through the changing conception of theatricality during these decades, as mirrored and expressed in fashionable dress. Theater and performance practices in the late eighteenth-century, including the vogue for private theatricals, reinforced the blurred lines between the theater and everyday life. Classical sculpture became a reference point for women, as its artistic excellence was acclaimed precisely because it seemed so "natural." But when actresses, dancers, painters, or just regular fashionistas posed themselves as classical statues come to life, they acted as both Pygmalion and Galatea, both the genius artist and the living artwork. "Artful Nature" refers simultaneously to the theatricality and deception typically attributed to fashionable women in the late eighteenth century, and at the same time to the potential survival strategies employed by women artists, authors, and actresses to craft their own parts.
The talk is presented in collaboration with the Farmington Libraries.  Space is limited and registration is required. Register here.