2019: Twenty-Fourth Lewis Walpole Library Lecture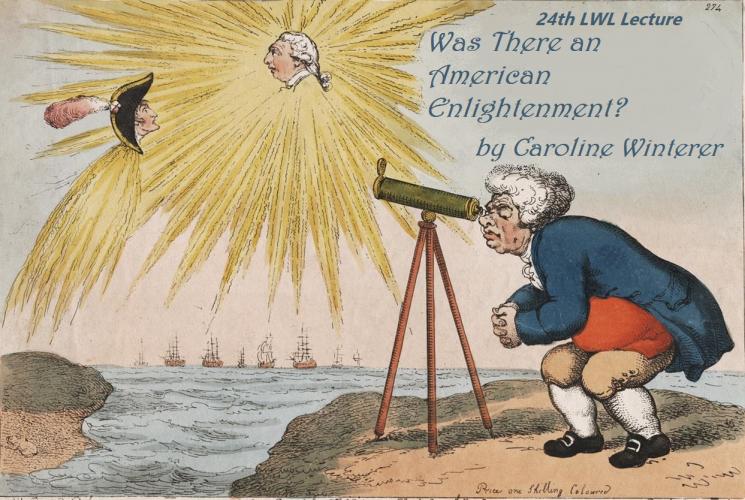 Was There an American Enlightenment?
Anthony P. Meier Family Professor in the Humanities
Director, Stanford Humanities Center
Professor of History and, by courtesy, of Classics
Stanford University
The American Enlightenment is often viewed as a singular era bursting with new ideas as the U.S. sought to assert itself in a new republic free of the British monarchy. In this talk, Stanford historian Caroline Winterer shows how the myth and romanticization of an American Enlightenment was invented during the Cold War to calm fears of totalitarianism overseas. She'll then look behind the 20th-century mythology, rescuing a "real" eighteenth-century American Enlightenment that is far different than the one we usually imagine.
Date: tbd
Location: tbd
For mapping the social network of Benjamin Franklin she received an
American Ingenuity Award from the Smithsonian Institution
; an article about the project appeared in Smithsonian Magazine(Dec. 2013). She has received fellowships from the Mellon Foundation, the National Endowment for the Humanities, the National Humanities Center, the Stanford Humanities Center, and the Spencer Foundation, among others. She has published peer-reviewed articles in the
American Historical Review
,
Journal of American History
,
William and Mary Quarterly
,
American Quarterly
,
Journal of the Early Republic
,
Eighteenth-Century Studies
, and
Modern Intellectual History
. Winterer has also curated two exhibits of rare books and artifacts:
Ancient Rome & America
at the National Constitution Center in Philadelphia (2010) and also
The American Enlightenment
at the Stanford Library (2011). 
Image: 
Thomas Rowlandson after G.M. Woodward
Iohn Bull Making Observations on the Comet, 1807