Books and Printed texts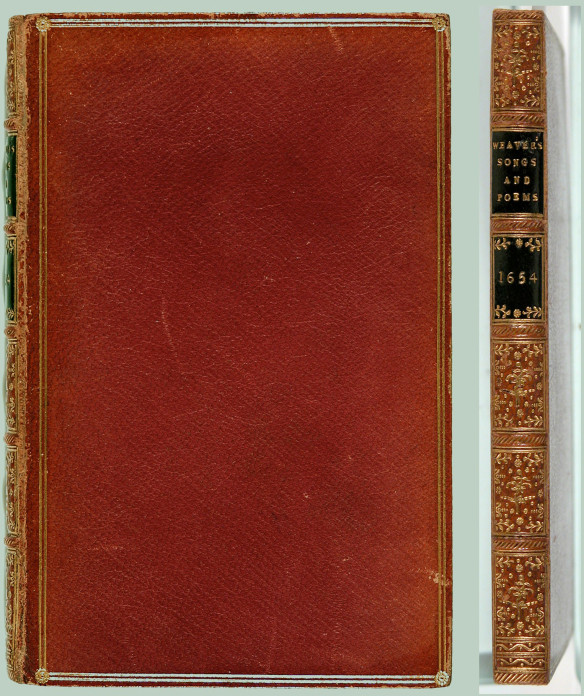 Like all materials in the collections of the Lewis Walpole Library, the books and pamphlets record and support the ideas and culture of eighteenth-century Britain, focusing particularly on Horace Walpole and his world. Formats range from books and pamphlets to trade cards, almanacs, broadsides, periodicals, maps, and more.
Holdings cover such topics as:
Walpole and his friends, associates, and contemporaries
politics, history, diplomacy, geography, and travel
Great Britain
antiquarianism
bibliography
art, music, literature, and drama
The library is perhaps best known for its collection of:
approximately two-thirds of the traceable (and half of the known) volumes once belonging to Horace Walpole (local call number begins with 49)
numerous editions of Walpole's own works (local call number begins with 24)
those printed at his Strawberry Hill Press (local call number begins with 33 )
copies of each edition of the 1842 Sale catalogue (local call number begins with 485 842)
Highlights of a rich collection of extra-illustrated volumes include several copies of:
Walpole's Catalogue of the Royal and Noble Authors of England
his 1774 and 1784 editions of the Description of the Villa
the 1842 Sale catalogue, A Catalogue of the Classic Contents of Strawberry Hill
Seeley's Horace Walpole and His World
Pennant's Journey from London to the Isle of Wight

See the Finding Lewis Walpole Library Collection Material Research Guide for search help.
The vast majority of the library's holdings of printed texts are reflected in Orbis, and Quicksearch (Books+) Yale's online catalogs, and the Walpole and Strawberry Hill items are described in detail in the published bibliographies listed below. The library's books can also be found cataloged in Worldcat. Indices to other printed materials are available at the library in Farmington. 
The library uses a local classification scheme for all books except those in the reference collection. Books once owned by Horace Walpole are classed in 49, with the number that follows corresponding to the entry in Allen T. Hazen's A Catalogue of Horace Walpole's Library; books printed at the Strawberry Hill Press in 33, with the number that follows corresponding to the entry in Allen T. Hazen's A Bibliography of the Strawberry Hill Press; and books written by Horace Walpole and not in either of the other two categories are in 24, with the number that follows corresponding to the entry in Allen T. Hazen's A Bibliography of Horace Walpole.
Digitized Books and Other Printed Texts from the library's Collection
Digitized and processed with optical character recognition so it is entirely keyword searchable. 
Selected printed texts, including ephemera, have been digitized as images and can be found in the library's Digital Collections . Although individual pieces are not full-text searchable in the digital collection online, many items within bound volumes are searchable by keyword and by call number from Orbis.
Highlights include:
Playbills
Trade Cards and trade tokens
Bookplates
Calling cards and invitations
Ballads and broadsides
Further reading
Hazen, Allen T.  

A Bibliography of Horace Walpole, 

(New Haven: Yale University Press, 1948)
N.B. Books written by Walpole and not owned by him or printed by the Strawberry Hill Press are found at the LWL in class 24 followed by the entry number from this bibliography
Hazen, Allen T. A Bibliography of the Strawberry Hill Press, (New Haven: Yale University Press ; London: Oxford University Press, 1942)
N.B. Books printed by the Strawberry Hill Press  but not owned by Walpole are found at the LWL in class 33 followed by the entry number from this bibliography
Hazen, Allen T.

 

A Catalogue of Horace Walpole's Library

, (New Haven: Yale University Press, 1969)
N.B. Printed, graphic, and manuscript materials owned by Walpole are found at the LWL in class 49 followed by the entry number from this catalogue