Concerts and Theatrical Performances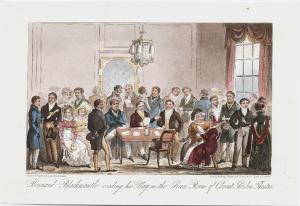 The Lewis Walpole Library's public programming includes support for music and drama.
In 2016, the library introduced a series of free chamber concerts in Farmington featuring works from the library's collection of eighteenth-century music, performed by the New York-based ensemble New Vintage Baroque.
---
Upcoming Performances
Wednesday, May 2, 2018, 5:30 pm, Yale Center for British Art
A staged reading of Horace Walpole's play The Mysterious Mother (1768)
Directed by Misty G. Anderson, Lindsay Young Professor of English, University of Tennessee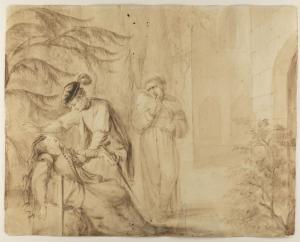 As part of the year-long celebrations of the tercentenary of Horace Walpole's birth, the Lewis Walpole Library and the Yale Center for British Art are collaborating to present a staged reading of The Mysterious Mother. Completed just a few years after Walpole's celebrated gothic novel The Castle of Otranto (1764), this under-appreciated tale of incest and intrigue was initially circulated only among the author's friends. Walpole never permitted it to be performed during his lifetime except as a private theatrical.
A scholarly symposium is being planned for the following day.  For further details and updates please see the Lewis Walpole Library website http://walpole.library.yale.edu/. 
Please contact Cynthia Roman with any questions about this program.