Concerts and Theatrical Performances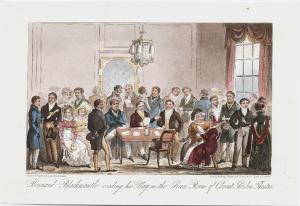 The Lewis Walpole Library's public programming includes support for music and drama.
In 2016, the library introduced a series of free chamber concerts in Farmington featuring works from the library's collection of eighteenth-century music. Performers included the ensembles New Vintage Baroque and Grand Harmonie .
---
Upcoming Performances
Stay tuned for information about upcoming performances….