Exhibitions
The Lewis Walpole Library develops and presents two to three exhibitions that draw from its collections each year, most with associated programming. In addition to the exhibitions on view at the Library in Farmington, the Library collaborates on and contributes to exhibitions held on Yale's campus in New Haven and at other institutions.
Because of the University's response to the COVID-19 pandemic, there will be no exhibitions on view at the Lewis Walpole Library during the 2020-21 academic year. 
---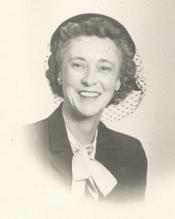 Doing Good by Stealth: The Philanthropy and Service of Annie Burr Lewis
Curated by Susan Odell Walker, Head of Public Services
"A doer of good by stealth, she was active in innumerable good causes and it is with wistful melancholy that her friends now contemplate a Farmington bereft of her quiet and queenly radiance." Sydney Castle Roberts, The Times (London), 16 May 1959.
Annie Burr Auchincloss Lewis (1902-1959) lived a life of service and philanthropy and left a mark on her community and the causes to which she devoted her efforts. She was a woman of independent means with a commitment to do good to causes dear to her, albeit quietly. She is best known for her support of her husband Wilmarth Sheldon Lewis (1895-1979), Yale class of 1918, co-founder of the Lewis Walpole Library, executive editor of the Yale Edition of Horace Walpole's Correspondence, and a prominent member of the Yale Corporation. As described by Louis Auchincloss, "Lefty's whole life was dedicated to Walpole and would have been impossible without the money that Annie Burr lovingly and happily poured into his project. They worked together in everything and brought the eighteenth century to life for innumerable students and readers in their beautiful house in Farmington, now part of the university." 
Far less has been written about her independent philanthropic activities, and indeed far fewer written records survive. A granddaughter of O.B. Jennings, whose fortune was founded on Standard Oil, Annie Burr grew up in a world where strong women in her circle set examples of civic engagement, including charitable fundraising and other philanthropic contributions. Throughout her life, Annie Burr kept the close friendships she had formed during her days as a debutante in New York and a student at Miss Porter's School in Farmington, Connecticut, ties that were further strengthened when some of these friends married Yale men, as she had done in 1928 when she wed Lewis. Shaped by her family's history of philanthropic endeavors, her personal interests and interpersonal connections influenced her choice of causes to support.
This exhibition explores the impact Annie Burr Lewis had during her lifetime and the legacy of her service and contributions to organizations involved in education, historic preservation, and nursing. These interests often overlapped in her involvement at Yale University, in Farmington, Connecticut, elsewhere in New England, and nationally. Annie Burr Lewis's undeniably privileged upbringing positioned her to take a leading role in philanthropic endeavors. That she followed the path laid out for her by family and societal tradition may not be remarkable. But the direction that path took, the financial autonomy she enjoyed, and the lasting contribution to her world and the communities of today make her otherwise typical journey uniquely hers. 
All items in the exhibition are in the archives of the Lewis Walpole Library in Farmington. Most can be found in the Annie Burr Lewis Papers.