Decorative Arts
Fulfilling his intention to recreate a piece of the eighteenth century in his Farmington house, W. S. Lewis assembled a number of significant works of art and other objects from Strawberry Hill, Walpole's "little Gothic castle" in Twickenham. These items demonstrate Walpole's own wide-ranging collecting interests as well as his adaptation of Gothic elements for the interior decoration of Strawberry Hill.
Foremost among these objects are: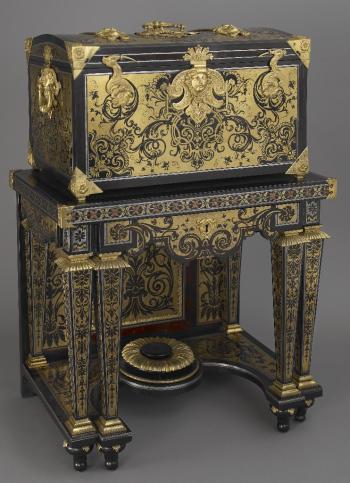 furniture:
stained glass: several examples including
ceramics:
metalwork:
Decorative arts objects that belonged to Walpole are included in Horace Walpole's Strawberry Hill Collection.
Information about Horace Walpole's Strawberry Hill Collection