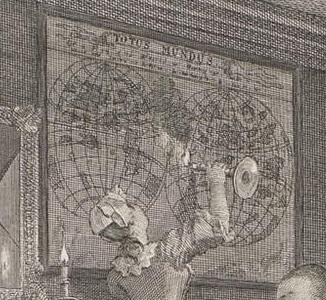 In January 2019, Cynthia Roman, Curator of Prints, Drawings, and Paintings, launched a series of programs highlighting the Library's holdings of eighteenth-century topographical prints by situating them within a broader global and chronological context. An initial workshop, focused on topography in the collections of various Yale libraries and museums, was featured in the June 2019 edition of this newsletter. Subsequent programs have garnered wider-ranging interest and collaborative participation from a diverse community of scholars and students at Yale and beyond.
As part of the Library's contributions to the International Society for Eighteenth-Century Studies' International Congress on the Enlightenment, hosted by the University of Edinburgh in July 2019, Cynthia organized a panel on Visual and Literary Topography, which included presentations by former LWL Fellows Dana Arnold (University of East Anglia), Stephen Bending (University of South Hampton), Matthew Sangster (University of Glasgow), and close friend of the Library Jennifer Johnson (St John's College, Oxford). At the College Art Association's annual meeting in Chicago in February 2020, Cynthia co-chaired a panel with Patricia Mainardi (City University of New York), on Topographical Drawing, which included several speakers who explored the topic within a broad definition of topography as a pictorial description of a particular place in a wide array of forms with diverse functions and patrons or audiences. The panel featured scholars Shirlynn Sham (Yale University), Paulina Banas (Maryland Institute College of Art), and Sophie Lynford (Harvard Art Museums).
The library has also co-sponsored two mini-conferences under the general theme of Viewing Topography Across the Globe, both organized in collaboration with former Yale graduate student Holly Shaffer, who is currently an Assistant Professor of History of Art & Architecture at Brown University. The first conference, hosted at Brown in collaboration with the John Carter Brown and John Hay libraries, considered approaches to place from Indigenous and European perspectives, and interrogated the frame of "topography" in various global contexts. Featured speakers included John F. López (University of California, Davis), Smira Sheikh (Vanderbilt University), Űnver Rustem (John Hopkins University), Bertie Mandelblatt (John Carter Brown Library) as well as Brown University professors Shahzad Bashir and Holly Shaffer, and Peter Harrington, Curator of the Anne S.K. Brown Military Collection at the John Hay Library.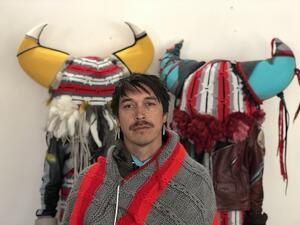 The second program in the Viewing Topography Across the Globe series was delayed by the Covid-19 shutdown of the Yale campus in spring 2020. Organizers subsequently converted the program into a virtual conference which convened this past May 13-14, engaging an impressive international audience of over 130 participants. Presentations focused on topographical practices in the Americas as well as South and Southeast Asia and the Pacific Ocean, and on how the materials of art-making both locate and disrupt notions of place. Featured presenters included both artists and academics. Full program details are available here. A videorecording of the proceedings will be made available online in the Lewis Walpole Library playlist on the Yale University Library YouTube site.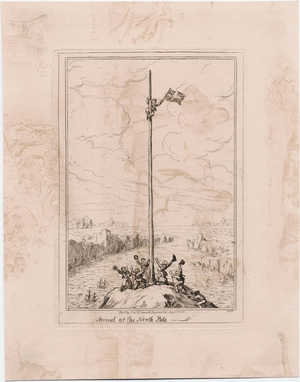 Building on this diverse and well-received group of initial program offerings, planning for future topography events is already underway. This past spring, Pierre Von-Ow, a PhD candidate in Yale's department of the History of Art, and Graduate Research Assistant at the Library, worked with Cynthia as well as the Library's Head of Public Services, Susan Walker, and Kristen McDonald, Public Services Assistant, to further explore the Lewis Walpole Library's topography holdings and to imagine creative new approaches to them, including a multi-media reading group that met monthly to consider a film, a text, and a visual work, at least one of which was from the LWL's collection. The resulting discussions found points of intersection between these diverse collages, and a similar kind of indiscipline will guide additional creative interrogations of the Library's topographical materials. A further outcome of this collaboration will be an online exhibition for spring 2022, which will feature diverse voices of scholars, artists, author,s and curators responding to a selected object or group of topographical objects from the Library's collection.
To keep abreast of future, library-sponsored programming on topography and topographical views consult our website, subscribe to Lewis Walpole Library news and announcements, follow us on social media Twitter, Facebook, and Instagram, or email us at walpole@yale.edu.