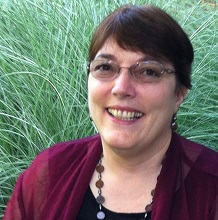 Greetings from the Lewis Walpole Library, where the new academic year is off to a busy start with a "Walpolooza" of programs celebrating the 300th anniversary of Horace Walpole's birth, on September 24th, 1717.
Festivities began with the 16th Walpole Wallow, most fittingly held at Strawberry Hill House on Walpole's birthday weekend. Former LWL Fellows, friends, and affiliates joined members of the staff and Trustees of Strawberry Hill for a day of tours, talks, and a celebratory birthday luncheon. Festivities continued the following week, in Farmington, with a Lawn Party at the library for members of our extended Yale and Farmington community. Period music performed by Grand Harmonie, and library tours alternated with readings of Walpole correspondence featuring a representative array of library affiliates, including Board of Managers successor manager Stephen Clarke, Yale graduate student and co-curator of our latest exhibition Justin Brooks, 2017/18 LWL Fellow Gavin Morrison, and the LWL's Head of Public Services Susan Walker.
Last week our tercentenary exhibition, Global Encounters and the Archives: Britain's Empire in the Age of Horace Walpole, opened and will be up at the library through February.  The exhibition draws upon the full range of the library's collections and provides a springboard for related receptions, talks and tours, as well as a conference in New Haven in February. In addition, the library has launched its first online exhibition. Former LWL Fellow and Walpole biographer George Haggerty, Distinguished Professor of English at the University of California Riverside, comes later this week to deliver a lecture entitled The Many Lives of Horace Walpole and to lead discussions on researching queer biography in the archives.
Walpole's literary legacy will receive attention as well, beginning with a mini-conference in November focusing on The Castle of Otranto, followed in May by an on-book reading and symposium exploring Walpole's controversial play, The Mysterious Mother.  Meanwhile, throughout the year weekly postings to our Walpole at 300 blog will highlight Walpoliana in the library's collections, some long-held, other pieces more recently acquired.
All of these programs alongside other library routines of research support, collection development, cataloging and digitization of library holdings, and outreach, coupled with preparations for a major interior refurbishment of the historic Cowles House in 2018/19, add up to an exciting and busy year ahead for the staff, friends, and affiliates of the Lewis Walpole Library.  Drop by for a visit if you can, and watch for updates on these and other library activities in future issues of our quarterly electronic newsletter. 
Last but not least, Happy Birthday, Horace!        
– Nicole L. Bouché, W.S. Lewis Librarian and Executive Director