Lecture: The Many Lives of Horace Walpole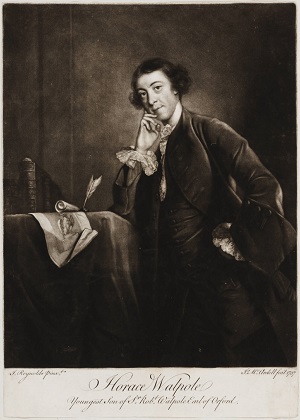 Thursday, October 26, 2017, 5:30 pm
Yale Center for British Art Lecture Hall
1080 Chapel St, New Haven, CT 06510
George E. Haggerty, Distinguished Professor and Chair 
Department of English, University of California, Riverside 
In his charming biography of Horace Walpole, R.W. Ketton-Cremer makes the point that "one of the difficulties which confront a biographer of Walpole is his remarkable versatility.  He was active in many fields—in politics, social life, literature, architecture, antiquarianism, printing, virtú; and it is not easy to include them all in the compass of a single volume."  George Haggerty, who is currently writing a new biography of Horace Walpole, will take up this challenge in his lecture with and through Walpole's letters. Haggerty asserts that Walpole writes himself into his experience by means of his epistolary imagination. 
---
Lecture: Global Encounters in the Archives: Britain's Empire in the Age of Horace Walpole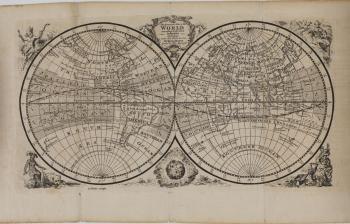 Wednesday November 1, 2017
7:00 PM until 9:00 PM
Lewis Walpole Library
Justin Brooks, Doctoral Candidate in History, Yale University, will speak on the the Lewis Walpole Library's exhibition "Global Encounters in the Archives: Britain's Empire in the Age of Horace Walpole." The exhibition, which looks at aspects of the global British Empire in the long eighteenth century, takes full advantage of the diverse range of archival resources held by the Library and which Mr. Brooks co-curated, including manuscripts, printed texts, graphic images, and objects. Interrelated themes include political economy, diplomacy, indigeneity, and slavery. The talk, exhibition, and other related programs celebrate the broad pre-disciplinary collecting activities of Horace Walpole (1717-1797) and W.S. Lewis (1895-1979) and will explore how current multi-disciplinary methodologies invite creative research in the Library's archival collections. Mr. Brooks's talk is offered as part of a year's worth of events celebrating the 300th anniversary of Horace Walpole's birth.
This Lewis Walpole Library lecture is held in partnership with the Farmington Libraries.
Space is limited. Registration required: http://bit.ly/2wYUAwN .