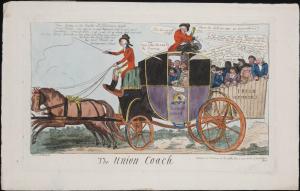 There is no public transportation directly to the Lewis Walpole Library or connecting the library with the Yale New Haven campus.
The closest train station is the Hartford Amtrak station in Hartford, Connecticut. The Amtrak "Shuttle" service between New Haven and Springfield stops in Hartford and runs several times daily.
There is one Amtrak train from New York's Penn Station which goes directly through Hartford each day (the "Vermonter") arriving during the library's open hours. The second Amtrak train from New York gets into Hartford after the library has closed. Alternatively, it is possible to take aMetro North train from New York's Grand Central Station to New Haven's Union Station, and change to the Amtrak "Shuttle" train service which stops in Hartford en route to Springfield, Mass.
There is a bus from Bradley Airport to downtown Hartford. The 30-Bradley Flyer route provides semi-express bus service to Bradley International Airport for a low local bus fare (the one-way fare, effective January 19, 2014, is $1.50). The Bradley Flyer provides direct service to the Connecticut Convention Center and Union Station in Hartford. The trips operate approximately hourly between downtown Hartford and all the terminals at the airport, seven days a week. 
Megabus now offers service to Hartford, including service between New Haven and Hartford.
There is a Peter Pan bus route with a stop in Farmington at 12 Batterson Road.
The library is not within walking distance from either the train station or the bus stops. It is necessary to make arrangements for a taxi to take you from the train or bus to the library, and it is advisable to make these arrangements, particularly from the bus, in advance.
From JFK in New York
Here are a few options: