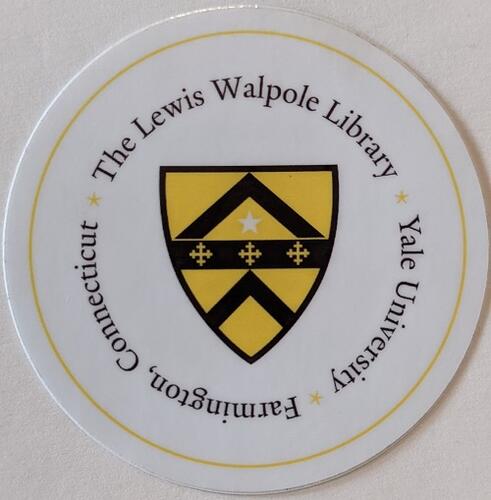 After three years as a Catalog Assistant, Eileen Horansky has left the Lewis Walpole Library in August 2021 to pursue a PhD in English literature at The Ohio State University, where she will study eighteenth-century literature and the history of the book. 
Curator of Prints, Drawings and Paintings, Cynthia Roman, has had a very busy year so far and participated in a variety of projects:
along with Catherine Dann Roeber, co-chaired the Ariah Affiliate Society Session for College Art Association Annual Meeting on the Ariah East Asia Fellowship Program. 
In April 2021, delivered a paper "Not Artists: Horace Walpole's Hyperbolic Praise of Prints by Persons of Rank and Quality" for the session "Amateur or Professional? Reconsidering the Language of Artistic Status" co-chaired by Paris Spies-Ganz and Laurel Peterson, both former LWL fellows. 
During London Art Week in March 2021, contributed to the panel "The Female Artists, Actresses & Playwrights of Strawberry Hill Theatricals", organized by Emanuela Tarizzo, Director, Tomasso Brothers Gallery for Art History in Focus 2021.
In January 2021, presented the paper "Hogarth's The Bacchanalians to Cruikshank's The Bottle: Picturing Intoxication in the clubs and Streets of London", during an event co-organized by the HERA research project Intoxicating Spaces: The impact of New Intoxicants on Urban Space in Europe, 1600-1850 and the Wellcome Collection
Participated in three Summits in April 2021 for the international research network ArTechLaw, hosted online by the Copenhagen Business School, including Part 2: Hogarth À-la-mode: on copies, parodies and the law, which she co-chaired with Cristina Martinez. 
published the article, "Smoking Clubs in Graphic Satire and the Anglicizing of Tobacco in Eighteenth-Century Britain," in The Historical Journal, pp.1-19.