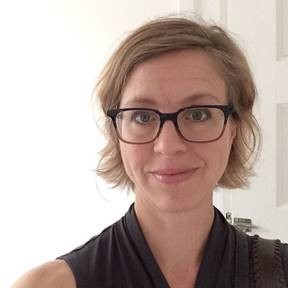 "Black Bodies and Neoclassical Whiteness in the Age of Undress"
Lewis Walpole Library Online Lecture
June 24, 2020, 1 p.m. EDT
Dr. Amelia Rauser, Professor of Art History, Franklin & Marshall College
Women who wore the high-waisted, white muslin dress fashionable in the 1790s strove to participate in the elevated aesthetics of neoclassicism and to construe themselves as living statues, Pygmalions to their own Galatea. The dress articulated an anti-fashion stance that created space for women's artistic expression. But neoclassical dress was also enmeshed with emergent concepts of race in the 1790s– not via a simple mapping of whiteness onto classicism, but rather, and perhaps unexpectedly, by invoking the plantation culture of the West Indies. In this talk, Dr. Rauser will that several elements of the neoclassical ensemble, including gold earrings, madras-cloth accessories, headwraps, and especially the materiality of muslin itself, specifically articulated the wearer's racialized whiteness. Yet at the same time, the idea of metamorphosis inherent in the living statue undermined racial binaries and provided space to explore a spectrum of embodiment.
For more information, see our Lectures & Conferences page
Registration is required. Register here.