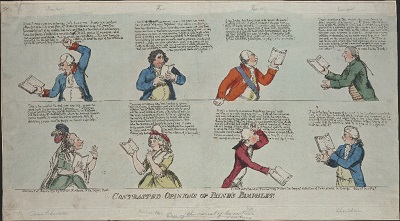 David A. Bell
Sidney and Ruth Lapidus Professor, Department of History, Princeton University
Wednesday, October 5, 2016, 4:00 p.m.
Hall of Graduate Studies, Room 211,
1320 York Street,
New Haven
What does it mean to talk about 'Atlantic Revolutions'? Professor Bell will examine how the concept has been formulated since the days of R.R. Palmer and consider the ways in which it is, and is not useful for historians of the period. 
David A. Bell is a historian of early modern France with a particular interest in the political culture of the Old Regime and the French Revolution. He earned a Ph.D. from Princeton University in 1991. Prior to joining Princeton's faculty in 2010, he taught at Yale University (1990-96) and at Johns Hopkins University, where he held the Andrew W. Mellon chair in the Humanities and served as dean of faculty in the School of Arts and Sciences.
Bell is the author of five books including, most recently, Shadows of Revolution: Reflections on France, Past and Present (Oxford University Press, 2016). He is currently working on a comparative and transnational history provisionally entitled "Men on Horseback: Charismatic Authority in the Age of Democratic Revolutions." He is also a frequent contributor to general-interest publications on a variety of subjects ranging from modern warfare to the impact of digital technology on learning and scholarship.