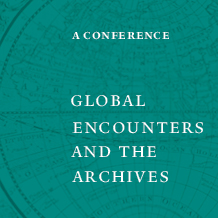 As part of the Lewis Walpole Library's celebration of Horace Walpole's tercentenary and the 100th anniversary of W.S. Lewis's Yale class of 1918, the library is working with Steve Pincus, Bradford Durfee Professor of History, Yale University, to organize a two-day conference on Friday and Saturday, February 9 and 10, 2018, to consider how current multi-disciplinary methodologies invite creative research in archival and special collections at the Lewis Walpole Library and beyond. For details about the conference program, click or tap here. 
Planned thematic sessions include "What is Empire?," "Conceptualizing Political Economy," "Slavery," "Indigenous Peoples," "Diplomacy," and "Material Culture." 
This conference is organized in association with the exhibition Global Encounters and the Archives: Britain's Empire during the Age of Horace Walpole which is on view at the Lewis Walpole Library through March 2. 
Space is limited and registration is required for the conference. To register, click or tap here.