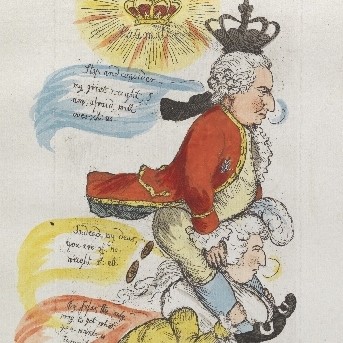 The 17th David Nichol Smith Seminar and the Conference of the Australian and New Zealand Society for Eighteenth-Century Studies, a virtual conference convened by the University of Adelaide and Flinders University, saw a strong showing of LWL Fellows. Robert Phiddian (F'20) is a conference organizer.
Keynote Lectures were or will be delivered by:
Eugenia Zuroski (F'17) on "Walpole's Satyr: The Gothic's Visceral Quickenings"
Sasha Handley (F'16) on "A Haunting at the Rectory: Making Sense of Spirits in Eighteenth-Century Households"
Freya Gowrley (F'16) on "The Aesthetics of Corpulence: The Visual and Material Cultures of the Fat Body in Britain and its Empire in the Long Eighteenth Century"
Amelia Dale (F'19) participated in the Postgraduate & ECR Workshop "Doing Eighteenth-Century Studies in the Contemporary Academy". And among the Delegate Papers were Amelia Dale (F'19) on "Duncaid Mundaid" in Poetic Revision and Ileana Baird (F'10, F'18) on "Heterotopias of Indefinitely Accumulating Time: The Memory-Space of the Library in The Duncaid in Four Books".