Welcome
At the library....
The Lewis Walpole Library reading room is again able to welcome Yale students, faculty, and staff who have been approved for return to campus.  A reservation is required 48 hours in advance.
---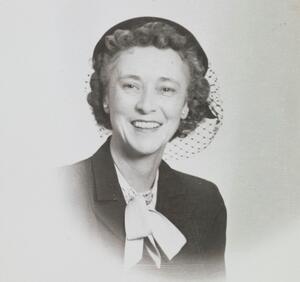 "Annie Burr Lewis's Legacy of Philanthropy and Service in Farmington and Beyond"
by Susan Odell Walker, Head of Public Services.
Presented in collaboration with Farmington Libraries
Online (virtual) talk 1 December 2021 6:30 pm   *This is a virtual talk to be held on Zoom
Sue Walker of the Lewis Walpole Library will deliver a talk on Annie Burr Lewis and her contributions to organizations involved in education, historic preservation, and nursing, in Farmington, at Yale University, and beyond. Drawing upon archival collections at the Lewis Walpole Library, the current online exhibition "Doing Good by Stealth: The Philanthropy and Service of Annie Burr Lewis" and this talk explore the enduring impact of her legacy more than sixty years after her death.