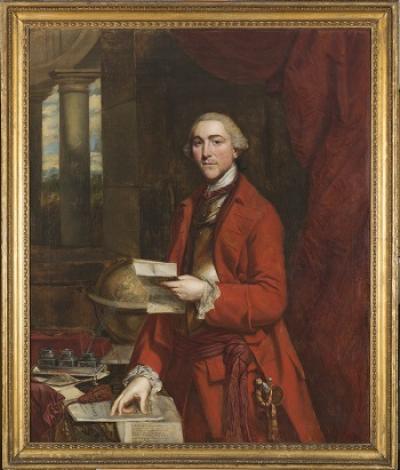 Global Encounters in the Archives: Britain's Empire in the Age of Horace Walpole
October 20, 2017 - March 2, 2018
Curated by:
Justin Brooks, Doctoral Candidate in History, Yale University
Heather V. Vermeulen, , Ph.D., Lecturer in African American Studies, Yale University
Steve Pincus, Bradford Durfee Professor of History, Yale University
Cynthia Roman, Curator of Prints, Drawings, and Paintings, The Lewis Walpole Library
For the 2017-18 academic year, the Lewis Walpole Library is planning a small exhibition and related programs on aspects of the global British Empire in the long eighteenth century that will take full advantage of the diverse range of archival resources held by the Library, including manuscripts, printed texts, graphic images and objects. Interrelated themes include political economy, diplomacy, indigeneity and slavery. The project will celebrate the broad pre-disciplinary collecting activities of Horace Walpole (1717-1797) and W.S. Lewis (1895-1979) and will explore how current multi-disciplinary methodologies invite creative research in the Library's archival collections. A proposed conference will explore new archival-based research in this area and consider ways to expand inquiry beyond limitations imposed by the particularities of the Lewis Walpole Library archive.