Publications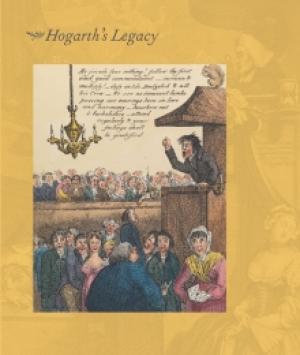 The Library continues its long tradition of publication both in print and now online.
The occasional monographic series Miscellaneous Antiquities was begun by Horace Walpole in the eighteenth century, revived by Wilmarth Lewis in the early twentieth century, and resumed by Margaret Powell several years ago. Plans are under way to digitize the eigtheenth and twentieth century volumes in the series. 
The Yale Edition of Horace Walpole's Correspondence, edited by W.S. Lewis, published in print over a span of fifty years and totalling 48 volumes, has been digitized and is now presented free of charge online. 
Horace Walpole's Strawberry Hill Collection Database, initially developed by the Lewis Walpole Library to support research for the exhibition and for the renovation of the house itself, encompasses the entire range of art and artifacts from Walpole's collections, including all items whose location is currently known and those as yet untraced but known through a variety of historical records. 
---
Podcasts
The Library currently presents two collections of podcasts as part of Yale University on iTunes U.
Britain in the Long Eighteenth Century covers a variety of topics drawn from the collection. 
Horace Walpole's Strawberry Hill focuses on Horace Walpole and Strawberry Hill. 
Blogs
Recent Antiquarian Acquisitions features new additions of early materials to the Lewis Walpole Library's collection. Images and links are included. Automatic subscription via email or RSS feed is available. 
Social media links
Facebook 
http://www.facebook.com/TheLewisWalpoleLibrary
https://www.instagram.com/lewiswalpolelibrary/
Pinterest 
http://pinterest.com/lewiswalpolelib/
Tumblr 
http://lewiswalpolelibrary.tumblr.com/